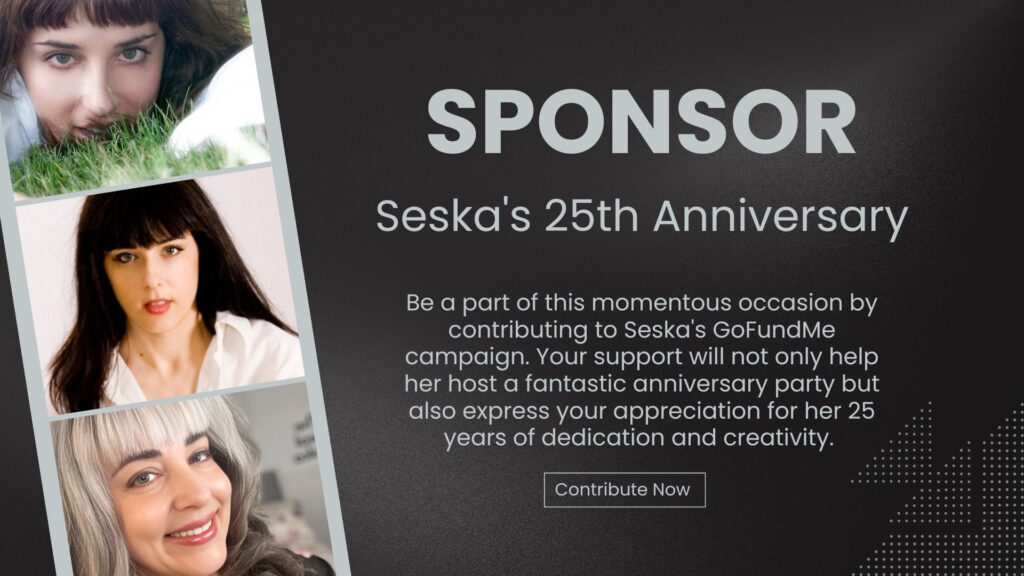 Help Sponsor Seska's 25th Anniversary Party and Make It Unforgettable!
Hi! My name is Seska and I've been an independent content creator since 1998! Yes, that was back when we were all on dial-up and camming was via a static 2-minute refresh image.
I'm excited to celebrate a remarkable milestone in my journey – the 25th anniversary! Given all the stigma I've faced since I began and the personal and professional challenges I've overcome, it's an incredible achievement that deserves a grand celebration. I'm reaching out to you, my community of fans and supporters, to help me make this anniversary party an unforgettable experience for me and everyone involved.
By sponsoring my anniversary party, you can show your appreciation, support, and gratitude for my work and contributions.
Your generous contribution will go directly towards creating an extraordinary anniversary party. Funds will be utilized for venue rental, decorations, entertainment, catering, and other necessary arrangements. Your support will help me transform this event into a memorable experience.
I invite you to be a part of this momentous occasion by contributing to my fundraising campaign. Your support will not only help me host a fantastic anniversary party but also express appreciation for my 25 years of content creation and make a meaningful impact on making this celebration unforgettable.
Your contribution will ensure this milestone is marked with joy, appreciation, and heartfelt memories. I sincerely thank you for considering my campaign and supporting my incredible journey.
—Seska